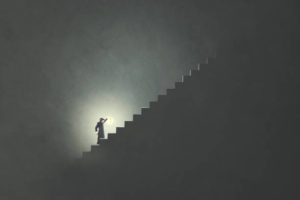 "You're braver than you believe, stronger than you seem and smarter than you think."
"And you are one of a kind your neshama is going to bring moshiach. I believe that. "
When I was a student in 8th grade. It Was really a tough year for me, I was going through a lot emotionally, physically, spiritually. I thought there was no hope in sight. That year we were working on a family project. And in one of the sections about myself, I wrote something that brought the attention of Mrs. Strauss, she called me into a small room and said "____are you ok.. is there someone or something that's giving you a hard time." I broke down in tears probably because Mrs Strauss was the first to notice I wasn't myself those few weeks.
She continued with the following qoute
"You're braver than you believe, stronger than you seem and smarter than you think." "And you are one of a kind your neshama is going to bring moshiach. I believe that. " after I shared with Mrs Strauss what was bothering me and what I was going Through, she said she'll do all she can to help. And that's what she did
She helped me
, she spoke with the people who hurt me and helped guide me through the things that were blocking me from my path of success of that year. Mrs Strauss took me under her wing, she would make me feel important around school, she would have me help her with her boxes, papers anything she saw that I can help with. Towards the end of the year we got back out results of our finals. I got back my math test when I saw that I had failed, I cried I never cried so much about a test mark in my life and I have failed a couple tests before but at that moment I sobbed my eyes out. I went over to the math teacher to see what I can do about it maybe take it over or fix up the corrections and get partial credit. This teacher wouldn't budge. After I left the room I kept crying, Mrs Strauss saw me she asked me what's wrong, I explained to her what happend. She went over to my math teacher I don't know what they spoke about. I just know that I was able to fix my answers and hand it in and get a pass at the end of that conversation. Mrs Strauss is the reason why I got my elementary diplomas in the first place and why I passed a couple of my hard classes. She's the reason why I'm still in school even in my high school years #senioryear. If anyone is more deserving of this award it would be Mrs Strauss. She was the first to notice I wasn't ok, she took me under her wing made me feel important. And boosted my confidence.
I wouldn't be the person who I am today
If not for Mrs Strauss.
Thank you
Mrs Strauss.
Got an inspiring story?
We'd love to hear it!
Do you know someone who deserves to be recognised for their kindness?